A self study/playful exploration of the world of what may be better termed the Free Spirited One.

Meeting you right where you are, this offering is for anyone who wants to connect with a supportive creative outlet, exploring a Gypsy theme of your own whilst being inspired and assisted by the content of a specific purpose built container. To hold a freeform exploration of any and all things that Gypsy means to you.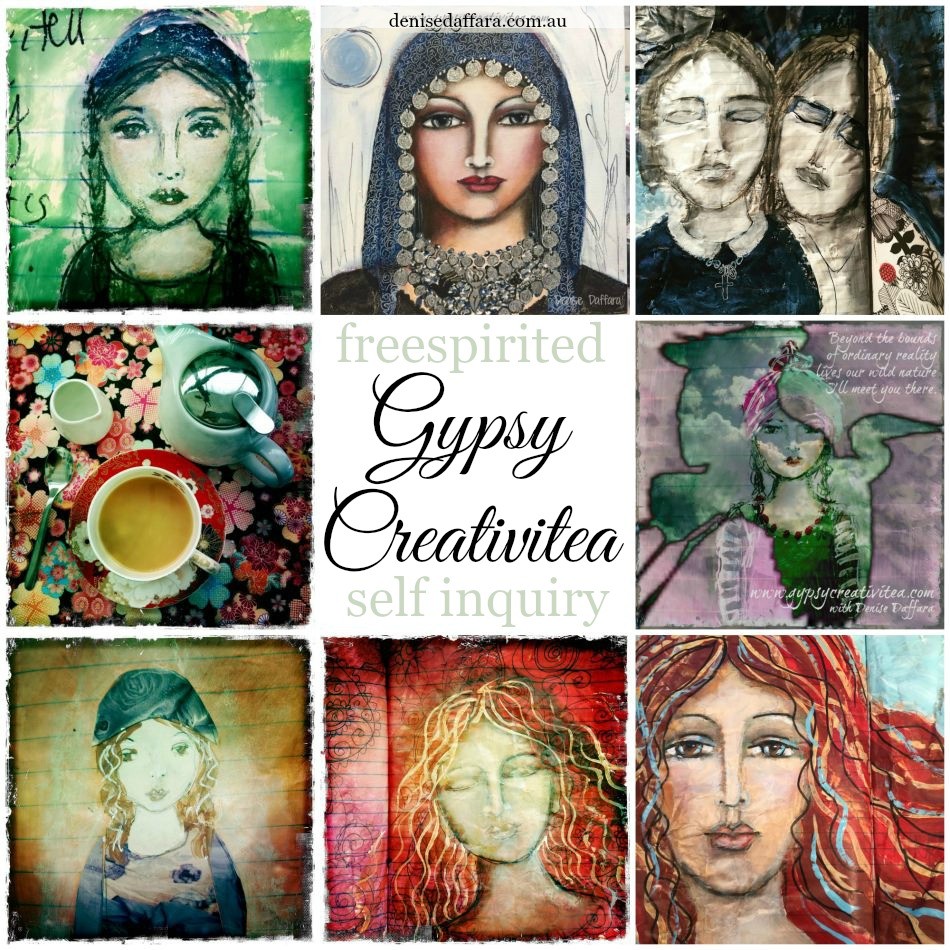 Who is it for :
Artist of all kinds, skill levels and experience are invited and welcome. Anyone who enjoys being creative, or remember they once did as a child.
It's for the seeker, intuitive feeler and sensitive soul who needs a gentle place to regroup, be free to be real and raw, to restore and experience a sense of self empowerment.
Gypsy Creativitea has been received warmly by a vast range of heartful givers in our community and works to reach them in a connective and supportive way : carers, healers, nurses, social workers, teachers, coaches, authors, speakers, Mums and artists who all declared they truly benefited from a place to refuel and play.
We have a dedicated facebook group you will be invited to join once enrolled.